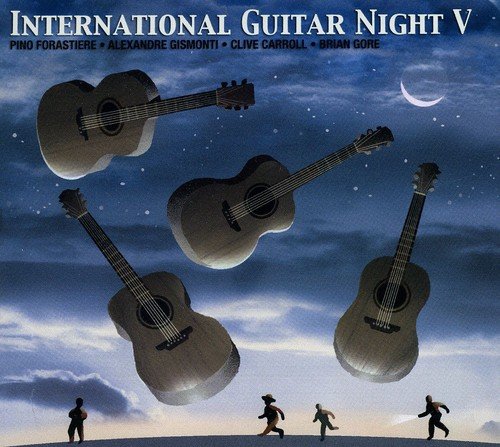 Tour Tickets
FEB 24, 2023
Bankhead Theater, Livermore, CA
Concert Tickets tour 2022-2023
About the show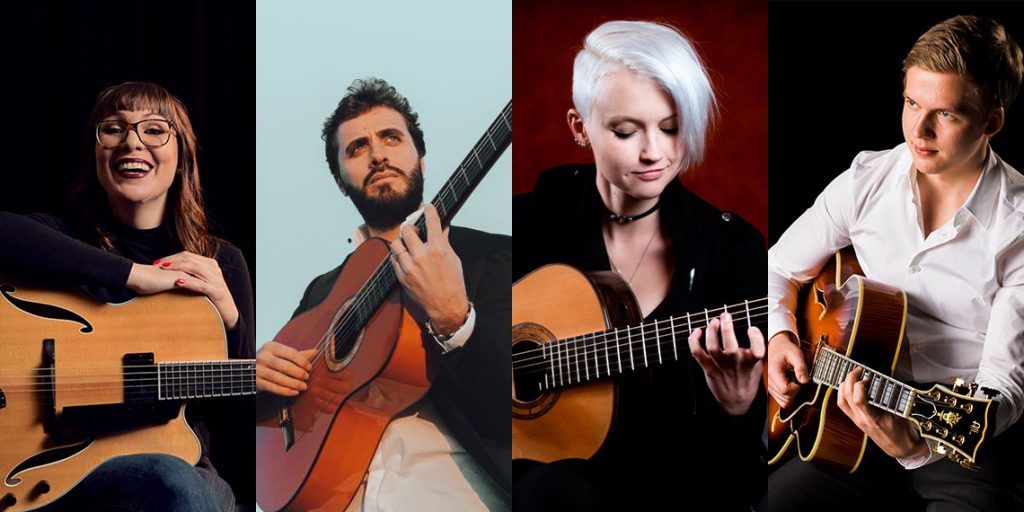 International Guitar Night is the world's premier annual guitar concert tour featuring some of the greatest guitarists on the planet.
Founded in 1995 by Brian Gore, IGN has become a vanguard event celebrating guitar composition and innovation and bringing unique guitar music to enthusiastic audiences around the world.
This year's tour will feature an all-star lineup of four internationally acclaimed concert soloists:
Quique Sinesi (Argentina)
Marcin Dylla (Poland)
Mike Dawes (UK)
Andrew York (USA)
Each artist will perform a diverse set of solos and duets, including new works written specifically for this tour. This is a rare opportunity to see some of the world's most virtuosic guitarists performing together on one stage.
North American Tour – Dates
January
19 TH Tallahassee FL, Florida State University
20 F Gainesville FL, University of Florida
21 S Cutler Bay FL, South Miami-Dade Cultural Arts Center
22 SU Ft. Lauderdale FL, The Broward Center
25 W Victoria BC, University of Victoria
26 TH Duncan BC, Cowichan Performing Arts Centre*
27 F Nanaimo BC, The Port Theatre
28 S New Westminster BC, Massey Theatre
30 M Bend OR, The Tower Theatre
February
2 TH Beaverton OR, Patricia Reser Center for the Arts
3 F Kent WA, KENTWA Performing Arts Center
4 S Mt. Vernon WA, Lincoln Theatre
5 SU Kalispell MT, Flathead Valley Community College
7 T Big Sky MT, Warren Miller Performing Arts Center
8 W Bozeman MT, Ellen Theater
10 F Ogden UT, Peery's Egyptian Theatre
11 S Lone Tree CO, Lone Tree Arts Center
12 SU Aspen CO, Wheeler Opera House
14 T Durango CO, Fort Lewis College
15 W Santa Fe NM, The Lensic Performing Arts Center
17 F Anchorage AK, Discovery Theatre
18 S Anchorage AK, Discovery Theatre
19 SU Valdez AK, Valdez Civic Center
22 W Escondido CA, California Center for the Arts
24 F Livermore CA, Bankhead Theater
25 S Saratoga CA, Villa Montalvo
26 SU Grass Valley CA, Center for the Arts
28 T Arcata CA, Humboldt State University
March
4 F Ketchum ID, Argyros Performing Arts Center
5 S Ketchum ID, Argyros Performing Arts Center
8 W Vienna VA, The Barns at Wolf Trap
9 TH Vienna VA, The Barns at Wolf Trap
11 S Owings Mills MD, The Gordon Center
How to Buy Tour Tickets?
International Guitar Night's 23rd Anniversary North American Tour will feature Finnish guitarist Olli Soikelli, soloist and chamber musician Stephanie Jones, flamenco Jesus Guerrero from Spain, and Canada's traditional jazz vocalist and guitarist Jocelyn Gould. Israeli nylon string Itamar Erez playing the Canadian shows.
You can buy tickets to the tour online through the International Guitar Night website. There is a link to purchase tickets on the website's tour page. You can also buy tickets at the venue box office on the day of the show, but we recommend buying them in advance to guarantee your spot.
If you're looking for a VIP experience, additional ticket packages are available that include a meet-and-greet with the artists, a pre-show dinner, and/or a post-show reception. For more information, visit the International Guitar Night website or contact your local venue.
You can purchase tickets to the tour by visiting the International Guitar Night website. For VIP tickets and other special packages.
We hope to see you at a show soon!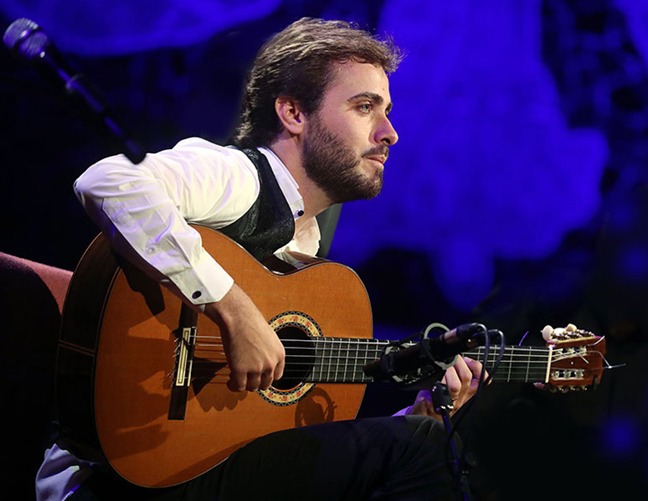 Reviews
"An annual tradition not to be missed… each player brought something special and unique to the table, with pyrotechnics, humor and above all, virtuosity in spades."
– Washington City Paper
"A vanguard event celebrating guitar composition and innovation" – NPR Music
"One of the coolest gigs on the planet… an unmissable opportunity to see some of the world's most virtuosic guitarists performing together on one stage." – Acoustic Guitar Magazine