Spaghetti with shrimp and mussels
Ingredients
Spaghetti – 300 g
Frozen boiled mussel meat – 300 g
Argentine shrimp fresh-frozen. (tails) – 300 g
Leeks – 150 g
Butter – 100 g
Lemon juice – 25 ml
The zest of half a lemon
Fresh parsley – 30 g
Garlic – 30 g
Salt, pepper to taste
Protein: 10.8
Fats: 5.2
Carbohydrates: 21.9
Photo of the finished dish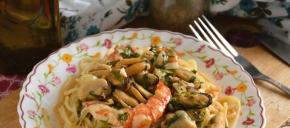 Check out the recipe
Step by step recipe with photo
Today we are going to make a very delicious dish – spaghetti with seafood! Those who, like me, love both seafood and pasta, will surely love it. The dish is easy, quick to prepare, hearty, healthy and very tasty. Of course, it's not the cheapest in this option, but you can always substitute large, expensive shrimp with smaller ones or use a more budget-friendly mix of frozen seafood like "sea cocktail" right away. Either way the dish will turn out well in all variations, so the choice is yours!
So, to prepare spaghetti with seafood, prepare the ingredients according to the list. We will use freshly frozen Argentine shrimp, unlike king prawns and tiger prawns, Argentine shrimp always have a pink color, this is due to its diet.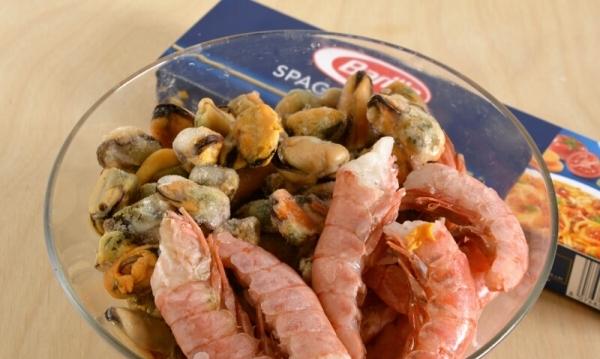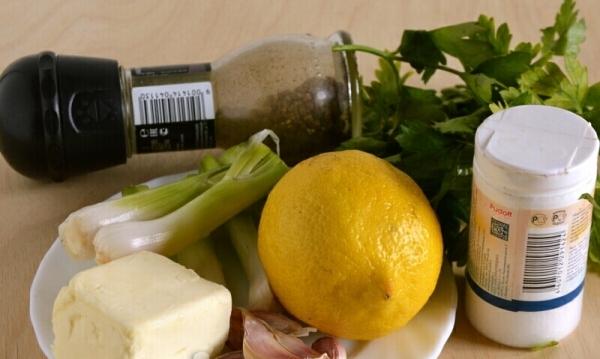 Defrost the mussel meat. You can additionally rinse it with water, because even boiled and frozen meat often contains sand.
Tails of Argentine shrimp also defrost, clean, remove intestinal vein through a thin incision on the back.
Cut leeks (I used young stalks) into thin slices, chop garlic and parsley. At the same time, you can heat the water for the spaghetti.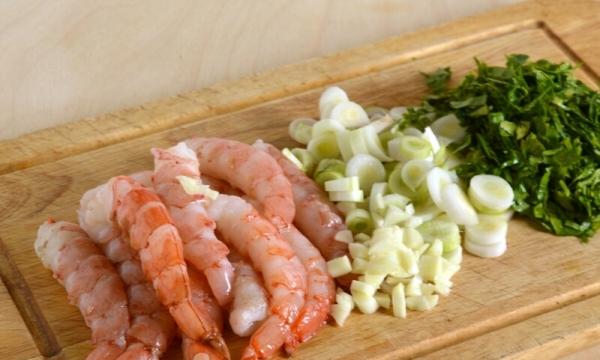 Melt the butter over a low heat. Add the onion and garlic, fry for a few minutes, then add the shrimp tails and fry for a few more minutes, stirring.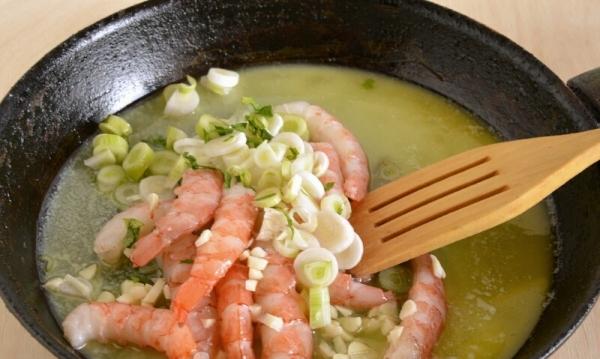 Then put the mussel meat, parsley, lemon juice and lemon zest into the pan. Well pepper and salt to taste, bring the mixture to the boil and keep in the pan for another 3-4 minutes to allow the mussels to warm up well.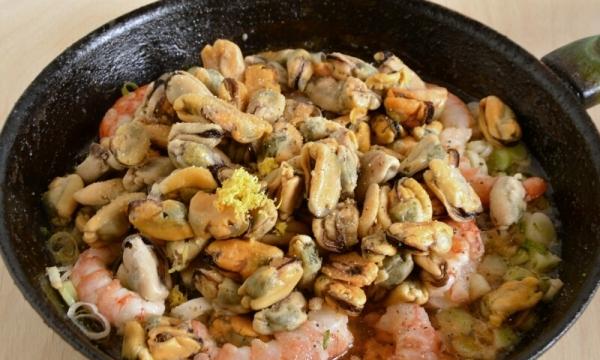 Drain the water from the spaghetti and put it in a colander. Spaghetti with seafood is ready!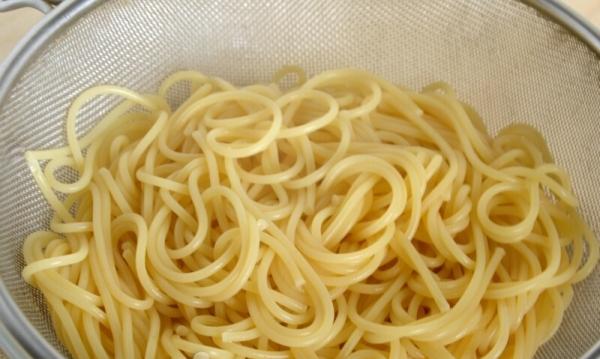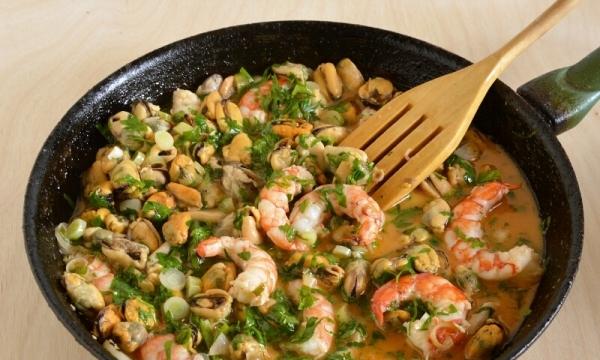 Mix the sauce and pasta and serve hot.