Fried mushrooms with garlic and cilantro
Ingredients
Champignons – 800 g
Cilantro – 1 bundle
Garlic – 2-3 slices
Salt, pepper to taste
Oil – for frying
Photo of the finished dish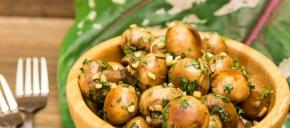 Check out the recipe
Step by step recipe with photo
A simple and quick appetizer dish – mushrooms roasted with garlic and cilantro. I like cilantro very much, so I have it everywhere 🙂 You can replace it with dill, parsley. As for garlic – it's your imagination, too :-). A little more, if you like it.
Prepare the products according to the list.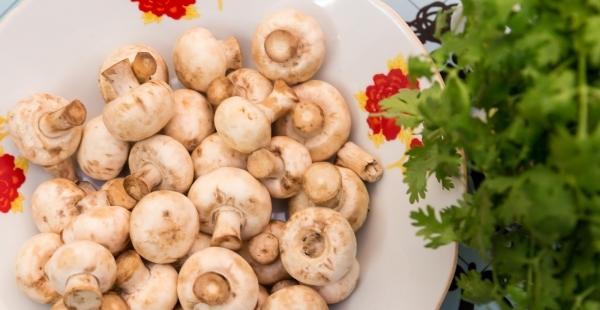 If the mushrooms are large, cut them into several pieces. If they are small, we fry them whole. You can fry them in butter, sunflower oil or olive oil. I fried them in sunflower oil. Fry on high heat, so that they fry, not stew.
Chop the garlic and cilantro finely, add to the fried mushrooms.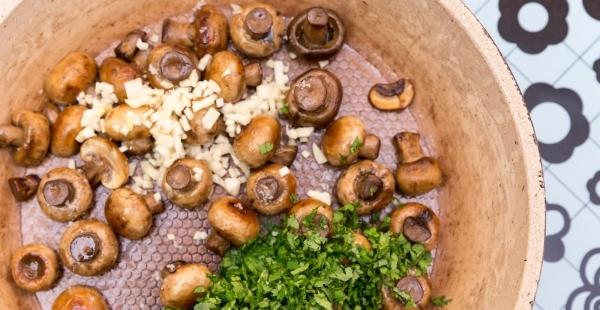 Stir everything well, salt and pepper it. Roasted mushrooms with garlic and cilantro are ready.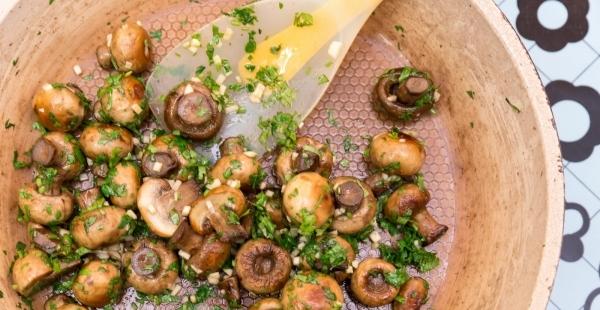 Bon appetit!