Pasta casserole with ham and cheese
Ingredients
Pasta (any kind) – 400 g
Ham – 300 g
Hard cheese – 100 g
Egg – 3 pcs.
Egg – 3 pcs.
Tomato paste – 4 tbsp.
Onion – 1 pc.
Garlic – 2 cloves
Salt – to taste
Check out the recipe
Step by step recipe with photo
My family loves pasta, so I have to switch up my pasta recipes a lot. Pasta casserole with ham and cheese is a frequent guest on our table. This casserole will be enjoyed by adults and children. It is quite easy to cook it, and you can take any pasta that is available. Try making a delicate and tasty pasta casserole, and I'm sure you will appreciate its taste.
I used spiral pasta to make the casserole.
Boil the pasta, in salted water. It is better to boil the pasta al dente or toot without overcooking it. Rinse the pasta in a colander and rinse with cold water. Cut the ham into long julienne strips. Combine the pasta and ham and stir to combine.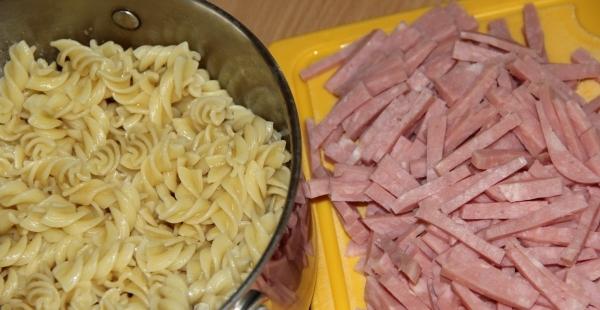 Place the pasta and ham in a heatproof dish.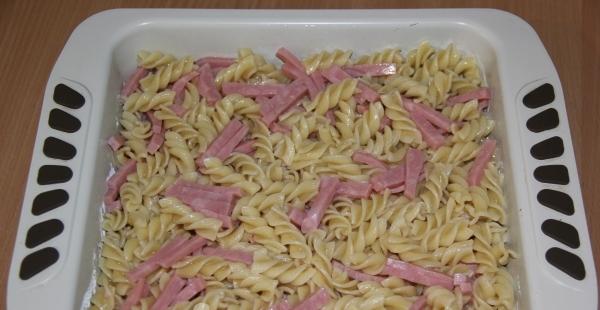 Peel the onion and garlic and finely dice them.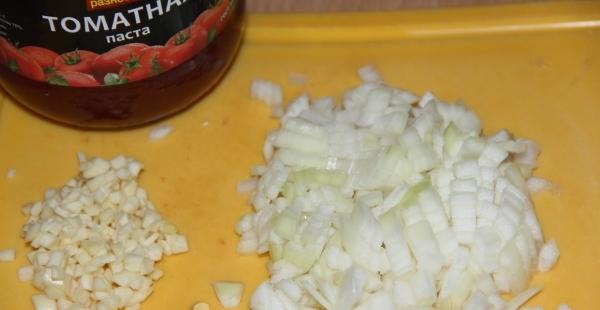 Pour vegetable oil into a frying pan and put it on the fire. Add the onion to the frying pan and lightly fry, then add the garlic. Fry for a couple of minutes.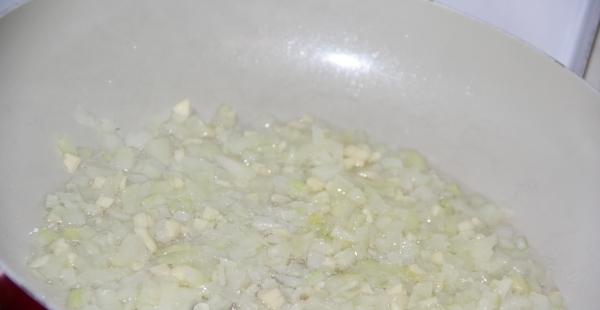 Then add tomato paste and salt. Stir everything thoroughly, simmer for 1-2 minutes and then remove from the heat.
In a deep bowl, beat the eggs and lightly beat them with a whisk.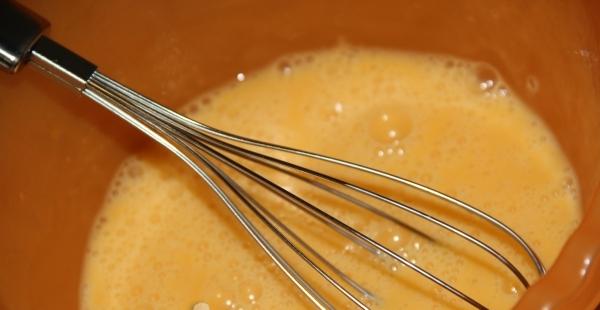 Then pour the cream into the egg mixture and stir again with a whisk.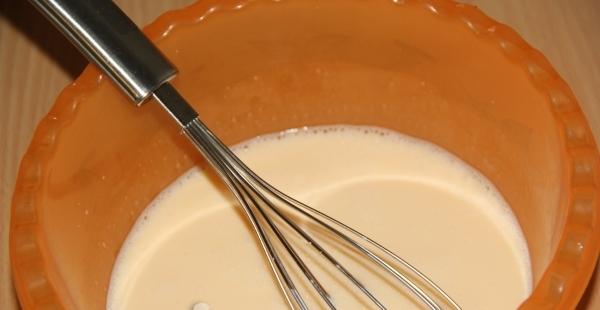 Then add the onion and tomato to the creamy mixture. Mix everything thoroughly.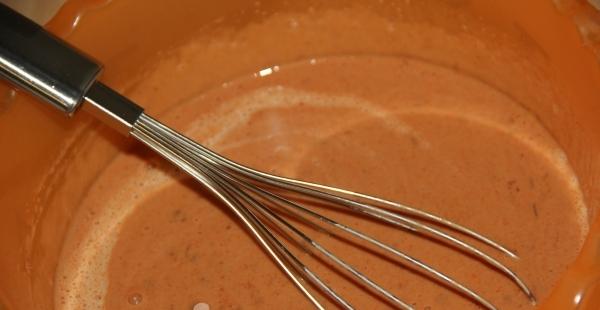 Pour the pasta with the mixture. Place in a preheated oven and bake at 180 degrees for 20 minutes.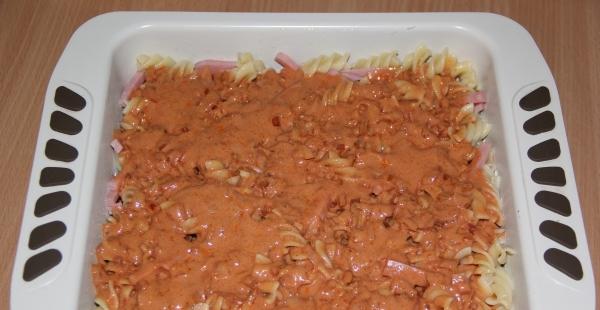 Grate the cheese on a coarse grater. Take the mold out of the oven and generously sprinkle the casserole with cheese. Put the casserole back in the oven for 10 minutes.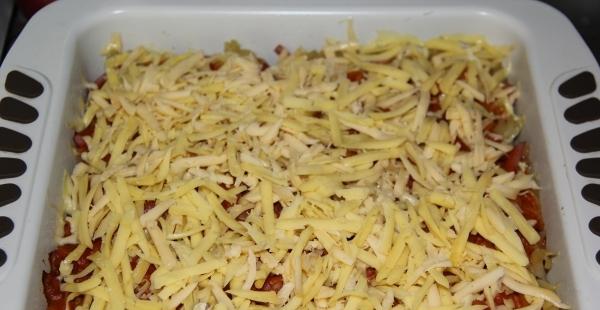 The cheese on the casserole should melt and brown.
Pasta casserole with ham and cheese is ready. Serve hot.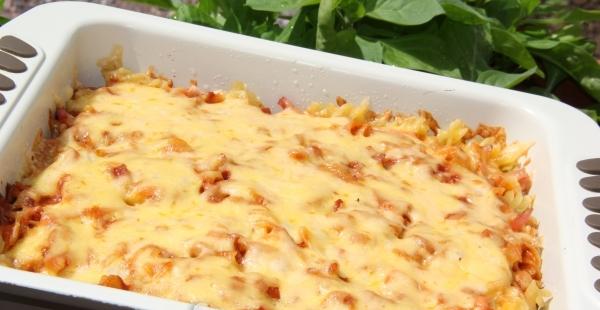 Bon appetit!